School Bus Information
If you will be riding the bus to and from school this fall, please ensure you complete the School Bus Registration Form. 
For school bus information and eligibility, please visit rdcrs.ca/parents/school-bus-information. 
Transportation fees apply to all students residing less than 2.4 km walking distance from their designated school.
For more information email: transportationinfo@rdcrs.ca or phone 403-309-8801
Download the RDCRS School Bus App!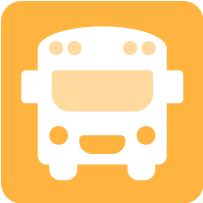 Available for iPhones and Androids.
Simply go to the iPhone App Store or Google Play Store, search "rdcrs" and download it. Our school bus application notifies you if your school bus is delayed or cancelled.
Bus delays and cancellations will also be posted on individual school websites. Local radio stations will continue to announce school bus cancellations as well.