Back to staff directory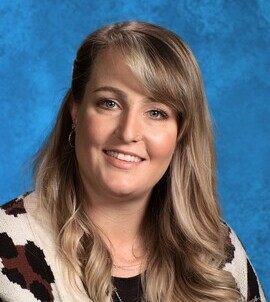 Grade 6-3 Home Room English
Hello all! My name is Kelsey Pfeil, pronounced like File. I am thrilled to be joining the EMTS team for the 2021/22 year. I am passionate about teaching Science, Math and Physical Education and am blessed to have the opportunity to share my passion with the staff and students of EMTS. This will be my 8th year teaching!
I was born and grew up in the Red Deer area and was a student myself in Red Deer Catholic Regional School Division. After completing grade 12 at Ecole Notre Dame High School in Red Deer, I completed my Degree at Red Deer College specializing in Middle Years Education. I then had the privilege of teaching my first two years at St. Thomas Aquinas Middle School in Red Deer and then decided to up and move to Taiwan, to experience living and teaching abroad. While abroad I had the opportunity to travel to multiple countries in Southeast Asia including Philippines, Vietnam, Indonesia and visiting the city of Singapore. After returning back to Canada, I taught two years at Father Lacombe Catholic School, followed by two years at Holy Trinity Catholic School in Olds, Alberta.
I am currently living in Red Deer, Alberta with my cocker spaniel dog Blue. I love travelling and have been to just over 15 countries and plan to see more in the years to come. I love coaching all school sports and I am very active myself. I enjoy trying and learning new activities and/or sports. I am a member of the Michener Centre Curling team. I enjoy cross country skiing, downhill skiing, winter hiking and snowshoeing. I also enjoy scuba diving, running, biking, paddle boarding, kayaking, and golfing.
My Catholic faith is an important aspect of my life. I am blessed and thankful for all the wonderful opportunities God has given me thus far in my life. If it wasn't for his presence in my life I don't believe I would have accomplished all that I have.
God Bless.