Back to staff directory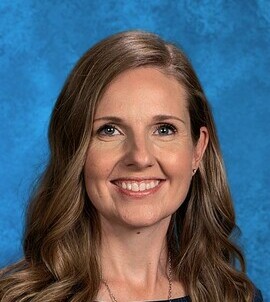 Counsellor
Hello,
I am one of the counsellors here at EMTS and am in my 15th year of teaching with Red Deer Catholic Schools. Along with serving in a counselling role, I also teach a variety of classes. I am excited to be working alongside an amazing team of students, parents, and staff whom I so highly regard.
I love the outdoors and spend as much time as I can in nature with my husband, 3 children, and our 2 Golden Retrievers. I am a huge supporter of lifelong learning and am currently finishing a Masters of Counselling Psychology degree through the University of Calgary.
Our counselling team is here to provide social, emotional, and academic supports to students and their families. Please do not hesitate to contact us if we can offer assistance.
Wishing everyone a blessed 2020-2021 school year!