Back to staff directory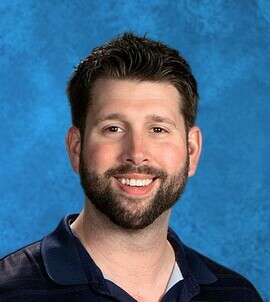 Grade 9-4 Home Room English
Hello there!

My name is Raymond Giroux and I am going on my fifth year teaching here at École Mother Teresa School. I teach Grade 8 and 9 Social Studies, Phys-Ed, and Religious Studies, as well as exploratory courses such as Outdoor Education and Command & Conquer. In addition, I am one of the two Faith Coaches within our school, assist with our youth ministry, and have coached the Sr. Boys Basketball team here at EMTS for the past several years.

This year I am a grade 9 homeroom teacher. In the past, I have taught from grade 4 up to grade 12 in the areas of Social Studies, English Language Arts, Physical Education, and Religious Studies.

A little about myself, I married my high school sweetheart. I received an Honours Bachelors of Arts in History and a Bachelors of Education from the University of Windsor in Ontario. I was born and raised as a Catholic man and I am a member of Our Lady of Assumption Parish here in Sylvan Lake, and now try to help my students explore their faith wherever they may be on their journey. I am an athlete and a nerd all wrapped up in one and I love being a part of the school and the community. So, feel free to come in and talk to me, but don't be late, or else you might be given pushups.

Take care and God bless.