Back to staff directory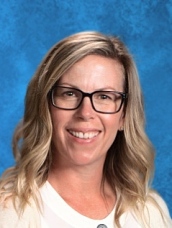 Educational Asssistant
Hey, I'm Petrea Burgar and I am an Educational Assistant. I have held this position for 7 years working at both EOLR and EMTS. I currently work with grade 5 and 6 students. I really enjoy seeing the students everyday and helping them with all of their needs.

I am a mother of 2 girls. My oldest daughter is in her 4th year at the University of Calgary and my youngest is in her 1st year at Brandon University. My husband and I have lived in Sylvan Lake for 16 years and really enjoy living at the lake!! I love to be outside and watching my girls play their sports!

I am looking forward to great school year!